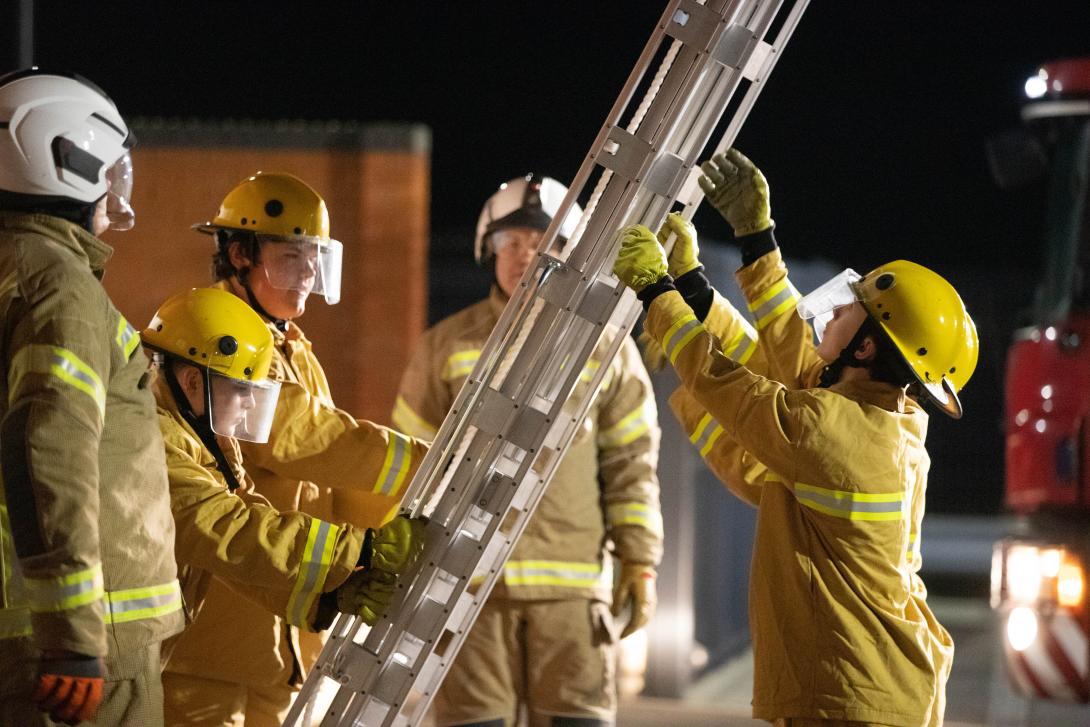 Fire cadets: Feel inspired
After the success of our pilot fire cadet scheme, we're excited to announce that we'll be running another scheme starting soon. The scheme will run for a year, during term time only, outside school hours in the Thanet area. 
To be a fire cadet, you'll need to be between the ages of 13 and 17 years old and be able to attend weekly evening sessions from 6.30 to 8.30pm.
Apply by email
About our fire cadets
Fire cadets are about inspiring the next generation to help create a safer future for Kent and Medway.
Together, our cadets develop their confidence through learning new and valuable life skills, meeting new people, being part of a team and having fun.
Every one of our cadets is supported to achieve a recognised qualification and to build feelings of social responsibility to become good citizens.
We are one team, we are Kent Fire and Rescue Service.