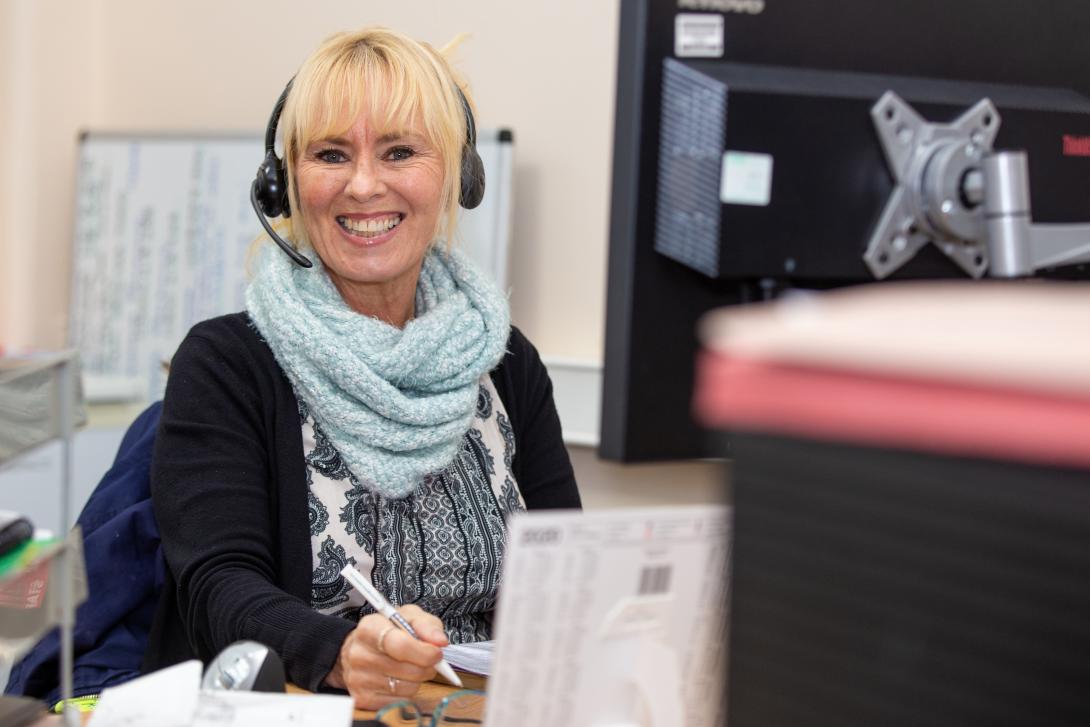 Contacting Kent Fire and Rescue Service
In case of emergency please dial 999 and ask for the fire and rescue service.
If you are deaf or hard of hearing, you can use Relay UK to contact us in an emergency
At Kent Fire and Rescue Service we strive to answer all of your queries in the fastest, most efficient way possible. You can get in touch with us in writing, by phone or our enquiry form on this page.
Please note that our fire stations no longer have direct dial telephone numbers, although there may still be some listings for those numbers in search engines or older telephone directories. These will be incorrect and should not be used.
Our headquarters
Kent Fire and Rescue Service Headquarters
The Godlands
Straw Mill Hill
Tovil
Maidstone
ME15 6XB
By phone 01622 692 121
In person - Map
Relay UK for people who are deaf or hard of hearing
Contact us via Relay UK: 18001 01622 692 121
Relay UK is a free service to help deaf people and those who have hearing loss or are speech impaired to communicate over the phone.
It has replaced the NGT (Next Generation Text) and the old Text Relay service. It uses a live relay assistant to help you communicate.
Tell us how we can help
For general enquiries, please use the Contact us form below to tell us why you're getting in touch.
If you need to ask us about any of the following services there are separate forms for this:
Feedback and complaints
How to provide us with feedback or make a complaint

We value feedback from local people, and especially those who have used our services. For example, you may have recently been involved in an incident we have attended, such as a fire, a road crash or another type of emergency, a visit to your school or an audit by our building safety team.

Comments, complaints and compliments

If you have any feedback – whether that is a comment, a compliment or a complaint, we welcome your thoughts and views. We prefer to receive feedback in writing in order to ensure that information is accurate, so please use the form on this page or email the details, along with your name, address and telephone number to feedback@kent.fire-uk.org or write to us at Feedback, Kent Fire and Rescue Service, Straw Mill Hill, Tovil, Maidstone ME15 6XB. However, you may still phone us on 01622 692121 if you prefer and someone will record your feedback.

Other types of feedback

Provide feedback about an incident we attended

Provide feedback about a recent home fire safety visit

Provide feedback about services provided by our Building Safety team
What we do with your complaint

Although we make every effort to provide the best possible service, we occasionally make mistakes. When things do go wrong, we make every effort to learn from the experience and improve the way we deliver our service.

Whenever a complaint is received, it will be dealt with as soon as possible and an acknowledgement will be sent to you within three working days. Complaints will normally be investigated within 20 working days. However, if this is not possible, we will keep you informed of progress after each three-week period. Complaints concerning the behaviour of a member of staff are always dealt with by an officer senior to that person. Wherever possible, we will offer you the opportunity to discuss or clarify any complaint.  

Right to appeal

If you are not satisfied with how we have handled your complaint, you have the right to appeal the outcome.
---
Contact us