Being part of KFRS
Every member of KFRS - from our frontline firefighters to our IT department – works together as one team to save lives and keep our customers safe.
They do this with compassion and professionalism, helping, protecting and working together with our customers to create a safer future for everyone. 
Everyone's included
Everyone at KFRS matters. We recognise that each person is unique and has value, striving to provide an environment where everyone feels they belong and thrives. 
We support our staff throughout their career with us, providing appropriate training, development opportunities and flexible working. The health and wellbeing of every member of KFRS is very important, because together we are one team, every one of us helping to save lives. 
Learn more about equality, diversity and inclusion at KFRS.
What we do
Careers at Kent Fire and Rescue Service (KFRS) range from firefighters to support staff. Every person in every role at KFRS helps and works towards creating a safer Kent and Medway. Explore the different departments and roles at KFRS and learn more about what we do.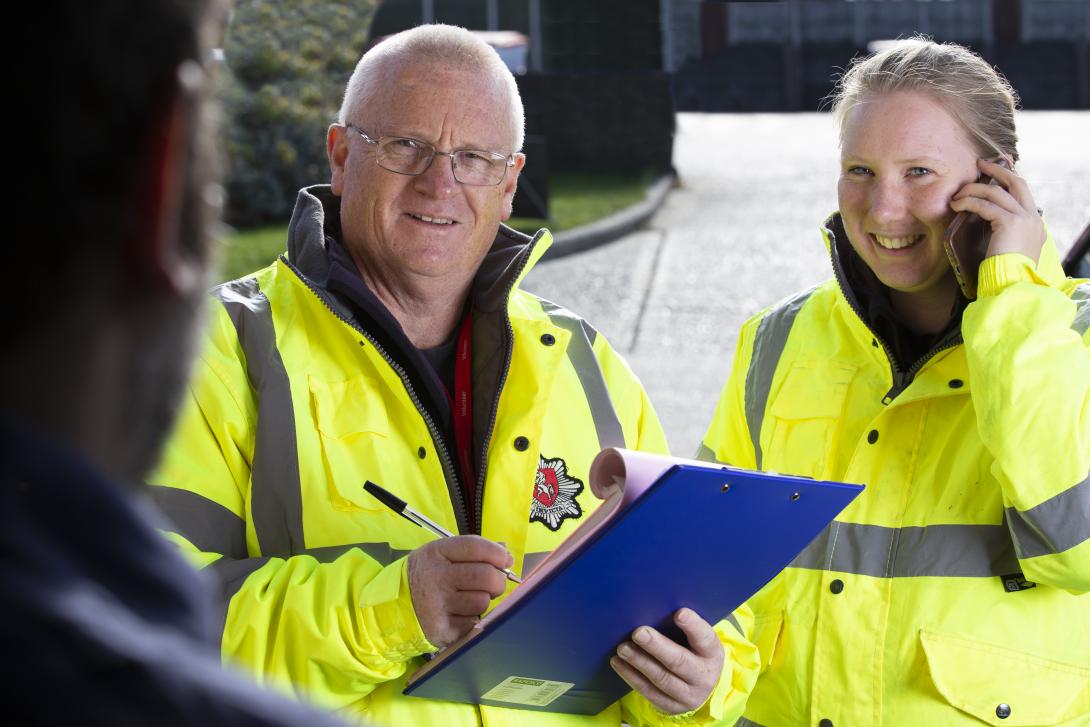 Volunteering
Our volunteers give their time, skills and knowledge to deliver a variety of important roles within Kent Fire and Rescue Service. Their dedication and motivation help to provide invaluable support to wider communities across Kent and Medway, as well as our colleagues.
I would like to be a volunteer
Current vacancies
Read the descriptions of our current vacancies and find all the relevant details.