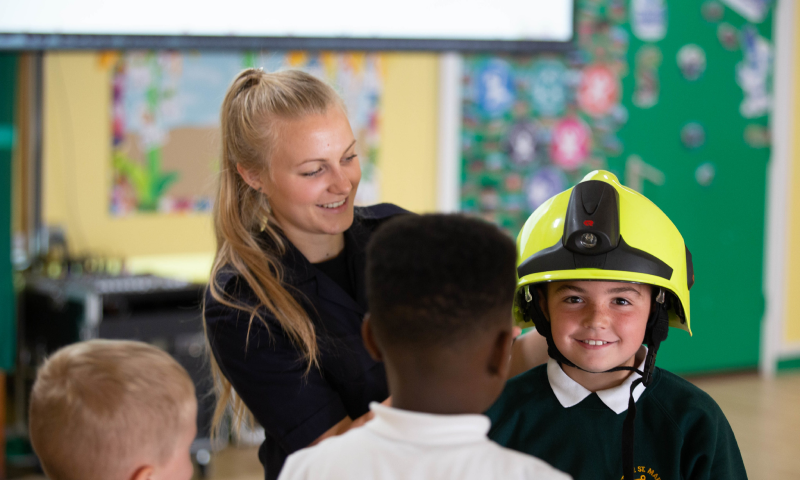 Saving lives – creating a safer future
Together with our customers, we work to make our county even safer, helping people in their homes, places of work and education to lead safer lives.
Business safety
The Building Safety Act 2022
The Building Safety Act came into effect on 28 April 2022 and affects the duties of Responsible Persons.
Learn about the new Act
High Rise Buildings
Important advice and information for owners or Responsible Persons for buildings that contain two or more sets of domestic premises, are over 11 metres in height, or are at least 18 metres or 7 storeys in height 
High rise buildings
Road safety
Kent Fire and Rescue Service attend around 1,000 road crashes every year. This is why we work closely with partners including other emergency services to help reduce the number of crashes and deaths. From educating young drivers to road safety for bikers, learn more about what we're doing to help drivers stay safe.
Read more about road safety
Water safety
Specialist water rescue is an important part of Kent Fire and Rescue Service's work. Learn about our specialist water rescue crews, who is at risk, and what to do in an emergency.
I want to know about water safety
Fire hydrants
Fire hydrants can be found on pavements, roads, or in public spaces. They provide the water essential for firefighting which is why it's so important to ensure they are maintained and working.
Discover more about hydrants
Seasonal safety
From keeping warm and driving during the winter, to staying hydrated and barbecuing safely in the summer, learn what you can do to help yourself and others stay safe.
Tell me more
Flooding
Be 'flood prepared' – learn what to do and who to contact in the event of a flood
Be flood prepared