Fire authority
As the local authority running the Kent Fire and Rescue Service, the Kent and Medway Fire and Rescue Authority (KMFRA) is responsible for the provision of fire and rescue services throughout the Kent County Council and Medway Council areas. The authority is made up of 25 elected councillors appointed by Kent County Council (21) and Medway Council (4) as well as the Kent Police and Crime Commissioner.
The authority normally meets three times a year. The authority meetings are normally held at KFRS Headquarters at The Godlands, Tovil, Maidstone and are open to the public.
A message from the chairman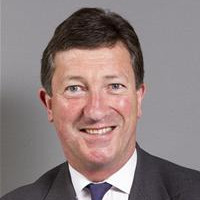 I am tremendously proud to have served as Chairman of the Kent and Medway Fire and Rescue Authority since May 2013.
Kent Fire and Rescue Service is well respected by local people, who appreciate the dedication and commitment of our staff. Our residents appreciate that these courageous men and women truly are 'there when you need them' and that the range of their activity goes far beyond fires, to road crashes, floods, explosions, cliff rescues and so much more. 
It is only by understanding and appreciating the needs of local residents – our customers – that we can continue to provide the best possible service we can.
Our Authority recognises that the county is changing rapidly with more housing, busier roads and an ageing population. We continue to set ourselves the challenge to innovate and meet those changing needs within the budget constraints the public sector faces. 
We have invested in training and equipment so firefighters have what they need to tackle fires and other emergencies as quickly and effectively as possible. We also continue to do all we can to ensure that local people and businesses have information and support to keep themselves safe. For example, we have an active schools education programme for around 100,000 local young people annually.
Kent Fire and Rescue Service remains one of the leading fire services in the country and we are determined to maintain that high-quality service that the people of Kent and Medway want and deserve.
Nick Chard
Members' expenses and allowances
Scheme of members' allowances payable from 1 April 2022 to 31 March 2026

Scheme of members' allowances payable from 1 April 2022 to 31 March 2026

Basic allowance for 1 April 2022 to 31 March 2026: £1,568.88 per annum

Notes

Payable to all authority members to cover their time commitment on Kent and Medway Fire and Rescue Authority (KMFRA) duties and any miscellaneous expenses incurred in pursuit of KMFRA business such as office equipment, stationery, and day-to-day subsistence.

Members must serve 14 consecutive days on the authority before they become eligible to receive basic allowance. For those who meet that requirement the allowance will be backdated to the date of their appointment.

Special responsibility allowances (SRAs) for 1 April 2022 to 31 March 2026

| Post-holder | Percentage of chairman | Allowance per annum |
| --- | --- | --- |
| Chairman | 100% | £20,574.24 |
| Vice-chairman | 40% | £8,229.72 |
| Opposition group leader * | 30% | £6,172.32 |

* plus £300 for every Member above two.

Notes

Members may only receive one SRA at any one time no matter how many offices within the KMFRA that Member may hold.
Basic allowance and SRAs will be increased by the same percentage, and on the same dates, as the annual pay award to the authority's 'Green Book' (non-uniformed) staff.
Allowances may be rounded up or down where necessary for payment purposes.

Travel and subsistence allowances

Members' private vehicles

Mileage is reimbursed at Her Majesty's Revenue and Customs (HMRC) approved rates.  At the date of approval of this scheme these rates were:

Cars: 45p per mile for the first 10,000 miles per annum and 25p thereafter (with an additional 5p per mile for journeys where another  Member is carried as a passenger on official business)
Motorcycles: 24p per mile
Bicycles: 20p per mile

Public transport

Rail (standard class only), bus and taxi (where no other means of transport available) fares reimbursed as incurred, subject to tickets/ receipts being submitted wherever possible.

Eligible duties for claiming travel allowance

All official authority meetings, and all committee, panel, etc meetings as a member of that committee, panel, etc.
Other meetings or events relating to the business of the authority and authorised by the authority or called by the chief executive or clerk.

Briefing sessions in respect of official authority, committee and panel meetings attended by KMFRA office-holders in relation to the responsibilities for which they receive SRAs.

Meetings of all outside bodies to which the member is appointed by KMFRA, except where those bodies have their own expenses schemes.

Subsistence

No allowance payable for day-to-day subsistence because an element for this has been included in the basic allowance.  However, members may claim direct reimbursement of actual expenditure incurred on non-routine subsistence, eg when away overnight on KMFRA business, subject to receipts being submitted.

General notes

Allowances are only payable for the period during which a member holds office and members may be required to refund any over-payments of allowances made to them.
Where a member of the authority is also a member of another authority, that member may not receive allowances from more than one authority in respect of the same duties.
Any member may choose to forgo all or part of his or her entitlement to allowances by giving notice in writing to the clerk.
Members' private vehicle mileage is reimbursed at the HMRC approved rates and will change automatically from time to time as those rates change.
Travel allowances must be claimed before the end of the financial year in which they become payable, or within six months, whichever is the shorter.
Officers to the authority
Queries relating to the work of the Kent Fire and Rescue Service should be addressed to the chief executive but for any queries relating to meetings of the authority or its committees please contact the clerk in the first instance. 
Authority and committee meetings
Members of the public are welcome to attend authority and committee meetings. If you wish to attend any of our meetings, you may find the following notes helpful:
   
You will only be able to observe the proceedings. You may also record or report on them.  However, you will not be able to address the meeting or contribute to members' discussion.
If you wish to record or report on the proceedings of a meeting, please follow these guidelines.
Occasionally it is necessary for an item at a meeting to be considered in private because, for example, it contains personal information about an individual. Private items are always dealt with at the end of the meeting and they are always clearly identified in the agenda (as 'Exempt' items). Members of the public will be asked to leave the meeting before consideration of the private items starts.
Most authority and committee meetings are held in the Committee Room at KFRS Headquarters, The Godlands, Straw Mill Hill, Tovil, Maidstone. The Committee Room has a small public seating area but, where meetings include items which are expected to attract a lot of public interest, we provide additional public seating in a separate room with an audio feed from the Committee Room.
Authority meeting agenda packs, reports and minutes
Dates of future meetings

Fire authority

2023

Tuesday 21 February at 10.30am (Budget)
Thursday 29 June at 10.30am
Thursday 19 October at 10.30am

2024

Tuesday 20 February at 10.30am (Budget)
Thursday 4 July at 10.30am

Audit and Governance Committee

2023

Thursday 20 April at 10.30am
Thursday 28 September at 10.30am
Tuesday 5 December at 10.30am

2024

Thursday 25 April at 10.30am
Governance
Our governance documents set out how the authority operates, how decisions are made, and the rules and procedures governing authority meetings and decision-taking. Our governance documents comprise the following:
The Kent Fire Services Order

This is the Order made by Parliament which first established the Authority.  It contains the Constitution of the Authority and prescribes the arrangements for the Authority to take over responsibility for Kent Fire Brigade from Kent County Council on 1 April 1998.

Part VI of the Order (Combination Fire Services Fund) no longer applies. It was superseded by the Local Government Act 2003 which authorised Combined Fire Authorities (such as this Authority) to levy their own precepts (i.e. set their own council tax).

The Order was updated with effect from 18 March 2020 and the original Combination Order sits alongside these amendments  
Standing orders

These are the rules for the operation of Authority and Committee meetings.
Committee Terms of Reference

Hearing panel Terms of reference

To consider and make decisions on behalf of the Authority on:

Appeals under the Firefighters' Pension Scheme and the New Firefighters' Pension Scheme;
Appeals on matters that are the subject of collective negotiation;
Staff disciplinary appeals and grievance hearings as identified in the Conditions of Service and Service Orders;
Allegations that a Member has breached the Authority's Code of Conduct (following investigation in accordance with the Authority's Arrangements for Dealing with Code of Conduct Complaints under the Localism Act 2011).

Approved (as Appeals Panel) by the Authority on 15 June 2006 and amended by the Authority on 13 July 2009 and 16 February 2011. Change of name and amended Terms of Reference approved by the Authority on 14 June 2012, to take effect from 1 July 2012.

Composition (as agreed by Authority on 15 June 2017): 4 Members (1 from each of the three party groups plus the Independent Member).
Members' code of conduct

All of the Authority's Members are expected to conduct themselves, when undertaking the business of the Authority, in accordance with the Authority's Code of Conduct for Members.  The Authority adopted a new Code of Conduct with effect from 1 July 2012 together with detailed Arrangements for Dealing with Code of Conduct Complaints.

If you believe that one of our Members has breached the Authority's Code of Conduct, and wish to complain about this, please follow the Members' Code of Conduct Complaints Procedure. 

Please note that if your complaint is about the work of the Kent Fire and Rescue Service, there is a separate procedure for making a complaint.
Scheme of delegation of powers to the Chief Executive

The scheme sets out those decisions which can only be taken by the Authority or one of its Committees (ie, by Members of the Authority), and those which can be taken by the Chief Executive or other members of staff.
Convention on Member and officer relations

The convention deals with the working relationships between Members (both as individuals and collectively within their political groups) and the officers (ie, the paid staff) of the Authority.

Convention on Member and officer relations
Code of Corporate Governance

In 2016, the Chartered Institute of Public Finance and Accountancy (CIPFA) published a revised Governance Framework document and associated guidance, incorporating a number of new and revised areas specific to the way public services are now provided and structured.

In response to this, the Authority revised its Code of Corporate Governance, and the new code was approved by the authority's general purposes committee. The code sets out the seven key principles of good governance which the authority has adopted and the means by which these principles are adhered to and evidenced.

The code has been further reviewed and updated to ensure that it incorporates the requirements of new guidance issued by CIPFA. The updated Code of Corporate Governance was subsequently approved by the authority at the meeting on 23 July 2020.

Further information

If you have any concerns about the way in which Kent and Medway Fire and Rescue Authority, its Members, officers or agents conduct its business, or believe that elements of this code are not being complied with please contact one of the following as appropriate. Your enquiry will be treated confidentially and a response made following investigation of the facts in each case.

Chief Executive
A Millington
Service Headquarters
The Godlands
Straw Mill Hill
Tovil
Maidstone ME15 6XB
Telephone 01622 692121

Treasurer
Alison Kilpatrick 
Service Headquarters
The Godlands
Straw Mill Hill
Tovil
Maidstone ME15 6XB
Telephone 01622 692121

External Auditor
Sarah Ironmonger
Grant Thornton UK
2nd Floor
St John's House
Haslett Avenue West
CRAWLEY
RH10 1HS
01293 554072