Wholetime firefighter
Recruitment to open in January 2024
We will be looking to recruit wholetime firefighters in January 2024, and in order to apply you must first book onto and attend one of our Recruitment Information Events, taking place in November.
There are lots of sessions available in different locations, on different dates, and at various times. Spaces are limited, so book now to secure your place.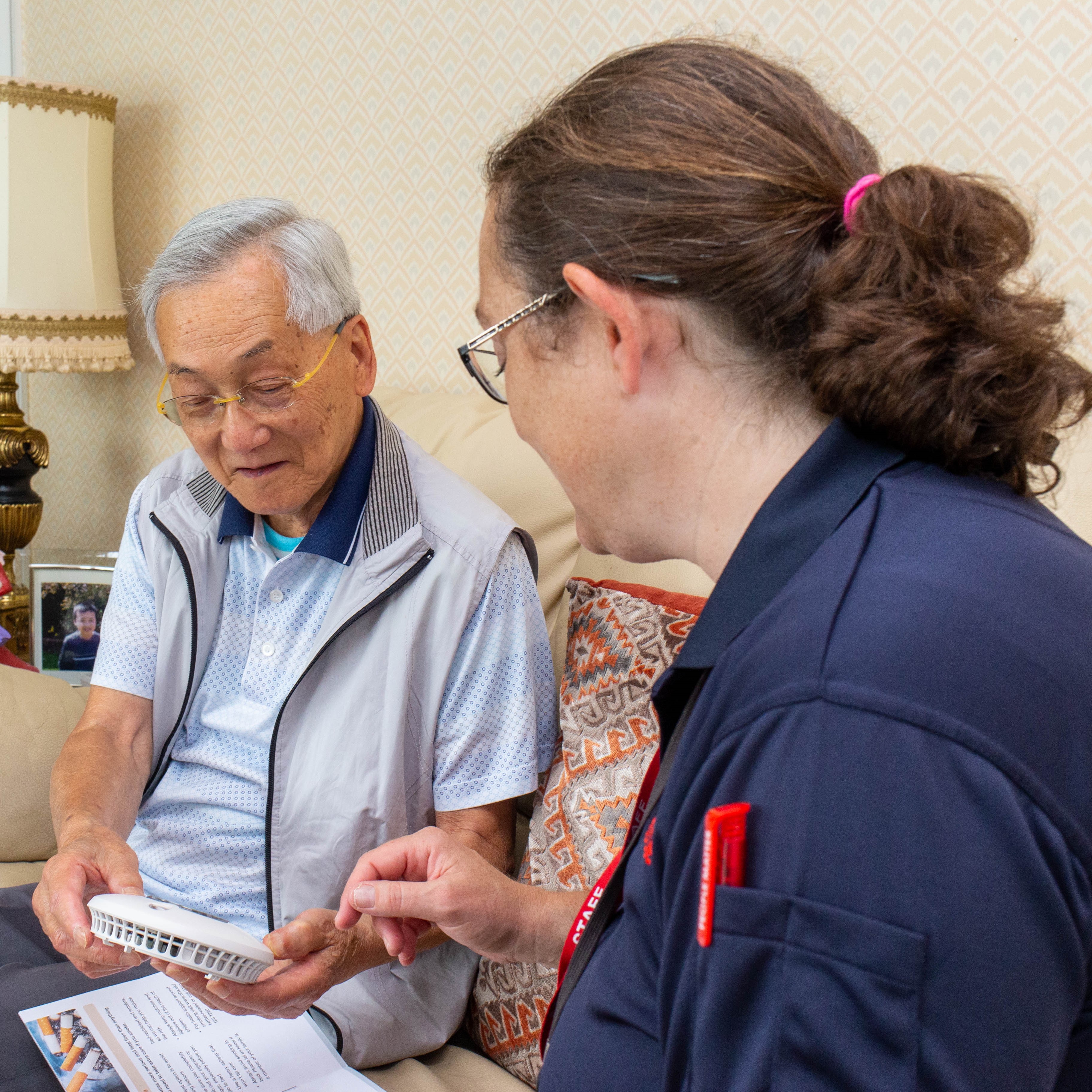 Being a Kent and Medway firefighter
Being part of our team is about so much more than fighting fires. Through kindness, compassion and the different ways we think – our focus is about how we're meeting the needs and aspirations of everyone across our county.
Every minute of every day Kent Fire and Rescue Service firefighters are here to save lives. Helping people in their homes, where they work and in places of education to keep everyone safe.
We are here for everyone in times of need.
Our firefighters are all unique and we value difference in all its forms – it's what makes Kent Fire and Rescue Service a great place to work and volunteer. Everyone in our team is supported and encouraged to grow, thrive and to be themselves – it's at the heart of who we are, what we do and our success.
We are a forward thinking, modern fire and rescue service with a long and proud history of caring.
It really is time to think differently about being a firefighter with Kent Fire and Rescue Service.
Job description

What will I be doing as a firefighter?

Engaging with people across the county to support their understanding about fire safety and reducing their risk. This will include visiting people at home to carry out home fire safety visits, and making visits to community groups, places of worship or attending events to support their understanding about how they can stay safe.
Building your knowledge of the local area so you can respond to an emergency efficiently and effectively. This will include:

supporting customers who live or work in different types of buildings
locating and developing an understanding of buildings which have fire engineered solutions
having an understanding of the risks in an area and how to respond to them
knowing where fire hydrants are located

Making and maintaining links with local people to get to know who our customers are. This will include being curious about their lives and who they are to find out about their specific needs so we can all learn how we can develop our services.

Attending emergency calls and requests for assistance including fires, road accidents, flooding, spillages of dangerous substances, and rail or air crashes, where you will: 

provide support and information to understand the needs of customers to reduce distress and injury, and offer reassurance
give an excellent customer focused service.
 work with and support partnership agencies e.g. Police and Ambulance Service, as directed
clean up and check site post incident
 safeguard your own personal safety, and that of those involved in the incidents

Provide emergency medical care to customers, working alongside paramedics. This will include giving cardiopulmonary resuscitation (CPR), casualty care and monitoring vital medical stats.
Undertaking daily training - both practical and theoretical. The training will cover a wide range, including safeguarding, engaging with customers, learning and practicing firefighting techniques and how to use equipment.
Inspecting, cleaning and checking the fire engine and its equipment to ensure it is safe and well maintained.

What behaviours does the service expect from me?

to be curious about people and to be open to learning about different people
to see the value of difference, support people who are different to you and treat everyone with kindness and respect
always act in a professional manner – you are an ambassador for Kent Fire and Rescue Service and fire service UK. You must act in an ethical manner at all times.
act as a positive role model by demonstrating professional and appropriate behaviour with an inclusive approach to and for everyone
be open and honest when communicating with others, showing that you listen and value their contributions
be able to recognise and challenge inappropriate behaviours.
be responsible and accountable for the quality of your own work.
to admit and learn from your mistakes, and celebrate your successes with others.
be proactive and actively seek to learn new skills and behaviours.
to want to look for ways to improve how things are done and to be able to put forward new ideas.
be resilient and able to recognise when you might need to ask for additional support
continuously seeking to improve your own performance and to contribute to organisational goals.

What skills will I need to be able to demonstrate?

understand the importance of excellent customer service and why outstanding customer experience supports the needs of individuals
to be good with people – an ability to engage in a meaningful and respectful way
high level of emotional intelligence, able to foster trust with others and build constructive working relationships
to actively contribute to problem solving and take time to understand issues fully
to be able to take decisions based on evidence, risk, and your knowledge and experience
able to offer ideas and give feedback to others
open, flexible and positive approach to engaging in new ways of working and to the ideas of others
a team player, who can also work independently if required
at all times be professional with an enquiring mind set and a curiosity to learn.

What qualifications do I need to apply?

who you are and what you bring to the role is more important than academic qualifications
degrees or other further education qualifications are not essential. You will, however, be required to pass an on-line literacy test which equates to a GSCE pass in English                     
meet the required health and physical fitness standards
Are you eligible?

To join us as a wholetime firefighter, applicants must:

be aged 18 years or over (there is no upper age limit)
have the right to work in the UK
meet the required health and physical fitness standards
currently live within an easily commutable distance of Kent (60 miles or one hour travelling time). 

Other eligibility information:

there is no minimum or maximum height requirement
a driving licence is desirable, but not essential
body piercings – in the interests of health and safety, must be removed before starting each operational duty
tattoos – visible to colleagues and customers must not be deemed as offensive. Offensive could be considered as rude, crude, racist, sexist, sectarian, homophobic or violent. 

If you are a fully trained wholetime firefighter working in another Fire and Rescue Service and looking to transfer to Kent, please contact us via wholetime@kent.fire-uk.org and include 'wholetime transferee' in the subject line.

Being a firefighter is more than you think. We are looking for people with qualities such as kindness, compassion, common sense, commitment and enthusiasm. 

Throughout the recruitment process you will need to demonstrate that you fully understand that being a firefighter for Kent Fire and Rescue Service is about so much more than fighting fires. We care about our customers. 

Please make sure you have read through all the information on the wholetime firefighter recruitment page and understand the values of who we are looking for before you apply.
Frequently asked questions

Q. I am an on-call firefighter, can I apply?

A. Yes you can apply. You will need to complete the whole application process and assessments.

Q: Can I have a second job and be a firefighter?

A: You can have a second job and work as a firefighter for Kent Fire and Rescue Service. This should be agreed in writing with our HR team. Your alternative work should be complementary with our policy on secondary employment.  During your initial 20 week induction training, we don't allow firefighters to carry out secondary employment because of the demanding nature of the training that requires your full attention.
A great place to work and volunteer
Valuing difference in all its forms makes Kent Fire and Rescue Service a great place to work and volunteer.
Supporting and encouraging people to grow, thrive and to be themselves is at the heart of who we are, what we do and our success.
We are a forward thinking, modern fire and rescue service with a long and proud history of caring.
We are one team. Together we make a difference.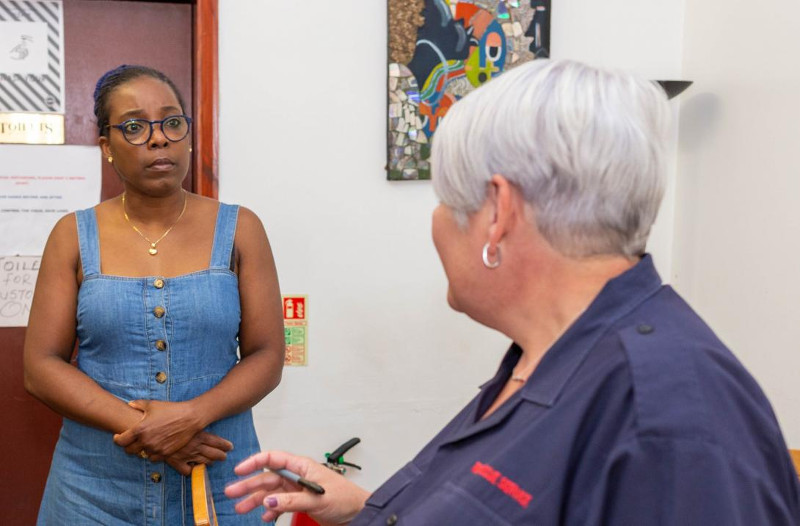 Salary

Throughout the initial training and induction programme, which takes 20 weeks, we offer a starting annual salary of £27,178.  This will increase to £28,310 once training and induction is complete. After 12 months this will rise to £36,226.
Flexible working

Following the completion of the non-residential 20 week induction/training programme you will be required to work days, nights, evenings, weekends and public holidays.

You will be part of the flexible rostering duty system. This system allows firefighters the flexibility to work their contractual number of shifts over the course of each calendar year (1 January to 31 December).

On average, you will work 42 hours a week. A typical day shift is 9am to 6pm, with a typical night shift being from 6pm to 9am.
Benefits of joining us as a wholetime firefighter

Your career with Kent Fire and Rescue Service will provide you with support and encouragement to grow, thrive and to be yourself. You will receive professional development and excellent learning opportunities to build on your curiosity to understand the role and the different people you will be working with and people who you will support to live safer lives.

Working with us you can expect:

a rewarding, varied career with flexible working patterns
an inclusive work environment that values difference in all its forms, offers recognition, values personal achievement and contribution
to broaden your understanding of people and build your curiosity to learn about difference
an attractive pension scheme
a range of family friendly policies including promoting work-life balance
training, development and career progression opportunities
encouragement and support to develop professional skills through dedicated continuous professional development (CPD) days.
free uniform
a generous holiday allowance 
access to free health and wellbeing services or advice
opportunities to work in widely diverse workplaces and locations across the county
to be part of a service that is committed to the safety of our customers
free car parking
access to free gym facilities
'Blue Light' discount and benefits card 
access to sports and leisure benefits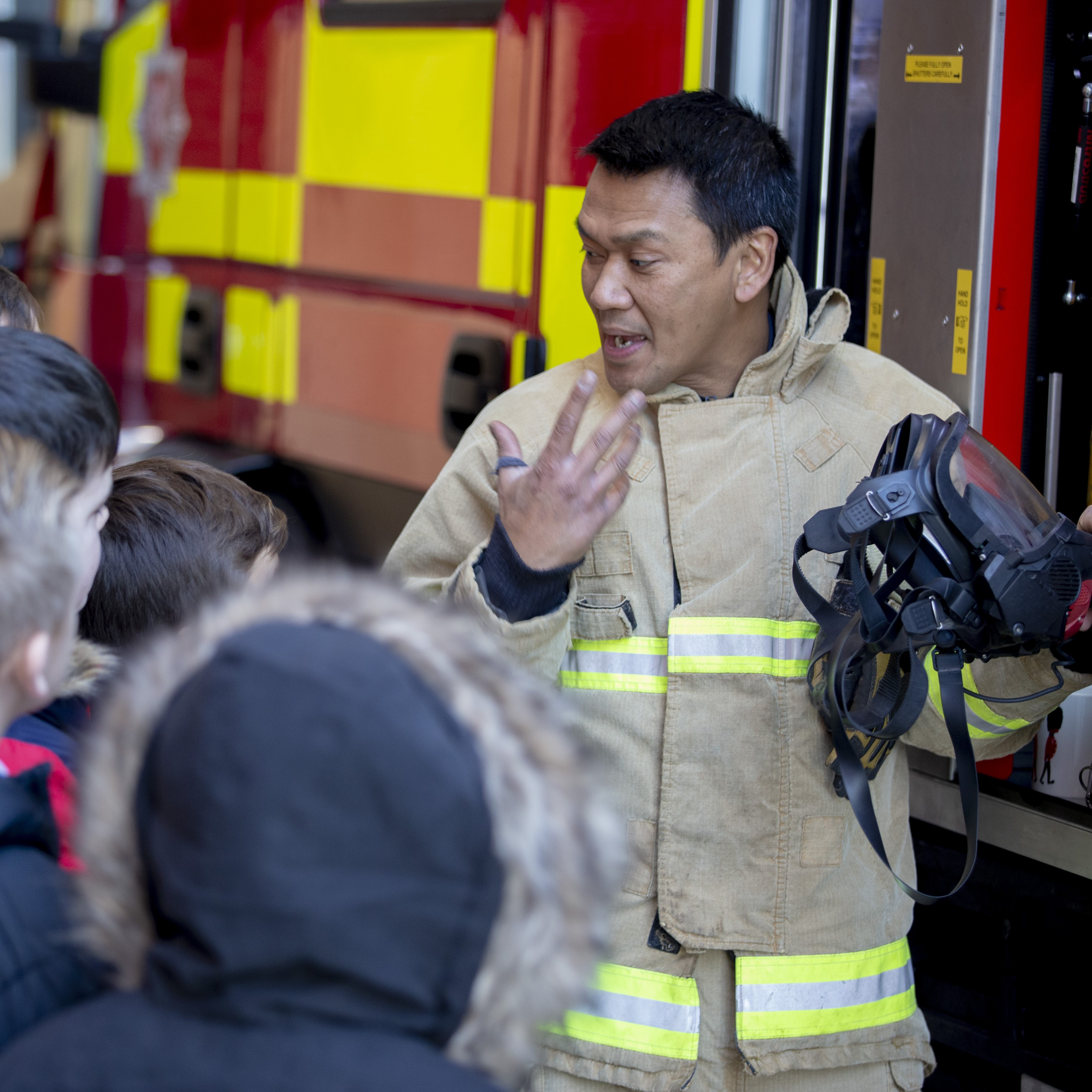 How does the wholetime firefighter recruitment process work?
There are six stages to our recruitment process which you will need to complete.
Learn more about each of the following stages below, along with other helpful information. We will contact you throughout the process with important information about each stage, so please keep an eye on your junk inbox just in case. Please remember to read and understand all of the information on this recruitment page before you apply. Being a Kent Fire and Rescue Service firefighter is so much more than fighting fires.
Your behaviours will be assessed at each stage of the recruitment process. At the end of each phase, you will be advised as to whether you will progress to the next stage. 
Successful candidates from this recruitment process will fill firefighter vacancies across the next two years. 
Stage one 

– submitting your online application

Once you have read through the information and understood the role, you will be encouraged to apply. 

Please note as our communications are sent via email we would recommend that you check your junk email folder regularly.

We are aware that some applicants experience issues when using a gmail account. We recommend using a different email address where possible to ensure that you receive all communications throughout the process.
Stage two  

– online assessment and guidance

Following receipt of your application form, we will contact you to progress your application to the online testing stage of the process. Please note this may be a period of waiting before you receive the invitation to complete these tests.

As part of the recruitment process, we will be using online psychometric assessments. These assessments help to provide more information about how your skills and behaviours match those required for the role of a firefighter.  Research has shown that people who match well in these assessments tend to both perform better in the role of a firefighter and enjoy the role more.

Details of the assessment along with guidance to support your application and the assessment will be sent to you by email after you have completed and passed stage one.

You will be required to complete a verbal reasoning assessment, if you reach stage 5.
Stage three  

– practical and fitness assessments

If you are successful in the previous stages of the selection process, you will be invited to attend the fitness and practical assessments. Kent Fire and Rescue Service takes health, safety, and wellbeing very seriously. As a result, we will ask you to take part in a fitness survey before we allow you to participate in any form of physical activity or role-related assessment. A link to the survey will be emailed to you after you have completed stage two. For your preparation, a detailed fitness guide is available on our webpage. If you're new to exercising regularly, it's recommended to start with 2-3 fitness sessions per week and gradually increase the frequency and intensity as your physical capacity improves.

 

Practical assessments

Ladder lift/lower simulation

Ladder pull

Ladder climb

Working in confined spaces

Equipment assembly 

Fitness assessment

The role of a firefighter can be physically demanding. Firefighters are required to be aerobically fit, have good all-round body strength and stamina. As a result, the entry selection tests are designed to reflect the actual physical tasks that firefighters are required to perform.

Good exercise training advice is highly specific to the individual. To understand your fitness levels you're advised to seek individual advice, specific to your needs, from a qualified fitness professional.

If you are in any doubt about your health or physical ability to exercise, consult your doctor before you commence physical activity. This is especially important if you are pregnant (or think you may be), have not exercised for the last six-months or had a recent illness or injury.
Stage four 

–

interview

As part of our assessment process, we will use the Kent Fire and Rescue Services behaviours to assess you.

Part of the process includes an interview which will last approximately one hour and will be held at one of our Kent Fire and Rescue Service buildings.

During your interview you will be asked a variety of questions and your answers will be used to assess you against our leadership behaviours. Questions will be focused around cultural sensitivity/awareness, integrity, teamwork, empathy, reliability, communication skills and equality, diversity and inclusion.
Stage five 

–

medical assessment and verbal reasoning assessment

You will be required to complete a verbal reasoning assessment via Simucall.

Our firefighters need to be medically and physically fit to carry out their role. 

As part of the selection process you will be asked to complete a medical questionnaire and undergo and pass a medical examination.

The medical examination element of the assessment will examine your general health and fitness against the required standard. This will include a discussion with the Service's medical adviser on your completed medical questionnaire. Specific medical cases will be considered on an individual basis.

Eyesight requirements

The need for corrective lenses will not stop you getting a job with us as long as the following standards are met:

unaided distance vision of 6/9 is currently thought to be a reasonable level as a minimum for safety critical work
near vision is currently recommended for those under 25 years old as an unaided minimum measurement of N6

Eyesight considerations:

soft contact lenses (silicon hydrogen lenses) are permitted and are considered safe for use on the fire ground
if you have had laser eye surgery it is currently recommended you postpone joining the Service until 12 months after surgery to enable stabilisation
your colour vision will be tested as part of the assessment

Hearing requirements

Firefighters need to have a minimum hearing level. If you have hearing levels below H2 you may need to have a capability assessment before any final decisions can be made about your application. Sadly if your hearing is below H3 level (even with hearing aids) you wouldn't be safe on any fire ground. During the assessment your ear with the poorest level of hearing will be used to grade your capabilities. A clinical assessment is conducted at the medical stage.

Asthma

Asthma does not necessarily prevent you from becoming a firefighter. However, firefighters are exposed to smoke and other toxicants as part of the job, which can irritate the lungs and upper respiratory tract. This can exacerbate the symptoms of wheezing in firefighters with asthma. The level of your asthma will be assessed by our occupational health provider at the medical stage before we can make a final decision about your application. 

All cases are assessed on an individual basis and advice will be sought from occupational health advisers. If you do not meet the criteria above, please consider other roles within the organisation: www.kent.fire-uk.org/jobs 
Stage six - pre-employment checks

If you successfully pass all assessment stages, we will issue you with a conditional contract of employment, while we carry out pre-employment checks, which are detailed below. 

Please note that should any pre-employment checks not be fully satisfied, the conditional offer of employment may be withdrawn or deferred for a review of individual circumstances.

Confirmation of Right to Work in the UK

In line with the Immigration, Asylum and Nationality Act 2006, anyone applying for a role with Kent Fire and Rescue Service must demonstrate that they are eligible to live and work in the UK. Documented evidence of your eligibility will be requested and this will be checked and verified before any offer is made.

Reference Requests
When completing the online application form you will be asked to include details of two referees. We recommend that you obtain their approval prior to submitting your application. If we do not receive references within a reasonable time this may affect your start date and appointment with Kent Fire and Rescue Service.

We will not request references until you reach stage five of the process.

The referees should be two individuals who have known you for at least 12 months and who know you in a work capacity, or can comment on your ability to carry out the role you have applied for. At least one referee should be from your current employer. The referees should not be related to you in any way. You should indicate on your application form if you do not wish referees to be approached without your consent.


Disclosure and Barring Service (DBS) Checks

In accordance with the Rehabilitation of Offenders Act 1974, if you have a conviction or spent convictions, and if the nature of the offence is relevant to the job that you have applied for, we will review the circumstances of the case and may decide to withdraw you from the process on this basis.

You must disclose all previous unspent convictions on the application form. 
Successful applicants will undergo an enhanced DBS check through the Disclosure and Barring Service (DBS). Kent Fire and Rescue Service will pay for the DBS check.

Further information about DBS CHECKS can be found here. 

Should any of the above stages not be fully satisfied, the conditional offer of employment may be withdrawn or deferred for review of individual circumstances.

Kent Fire and Rescue Service, its employees and volunteers, are committed to safeguarding, protecting and supporting children, young people and adults at risk. As part of our safer recruitment process, we will undertake pre-employment checks to verify your suitability for the role. These checks will include your references and/or enhanced Disclosure and Barring Service (DBS) check. Enhanced DBS check with barred lists are carried out for roles with direct and unsupervised access to children, young people and adults at risk. Risk assessments will be undertaken on any disclosures identified as part of the pre-employment checks.
Frequently asked questions

Q: Can I send you my CV to hold on to?

A: Unfortunately, we do not accept CVs or speculative applications. Our application form gives you the opportunity to outline all your skills and experience. If you are unsuccessful during this recruitment campaign, please look out for further opportunities to join as a firefighter or other teams across the organisation. 

Q: What will happen if I cannot attend the interview or assessment days?

A. Where you are unable to make the interview or an assessment day, we will look at what options are available. 

Q: Can I continue to work in my current job and complete the firefighter recruitment process?

A: Yes, you can remain in any current employment throughout the recruitment and selection process. However you will not be able to undertake any other employment during your 20 week training period. The course is physically and mentally demanding and will require your full attention. 

Q: I am neurodiverse, I have dyslexia, does this stop me from applying for a firefighter role?

A: No, we have firefighters who are neurodiverse and enjoy very fulfilling careers with us.  If you have dyslexia or a disability, talk to us and we will support you through the recruitment and selection process.

Q: Would my height, weight or chest expansion stop me from becoming a firefighter?

A: You will need to pass a strength and fitness assessment as part of the recruitment process. 
Preparing yourself with further learning to support your application
In addition to the application stages, you can also learn more about firefighter behaviours, development and more in the sections below.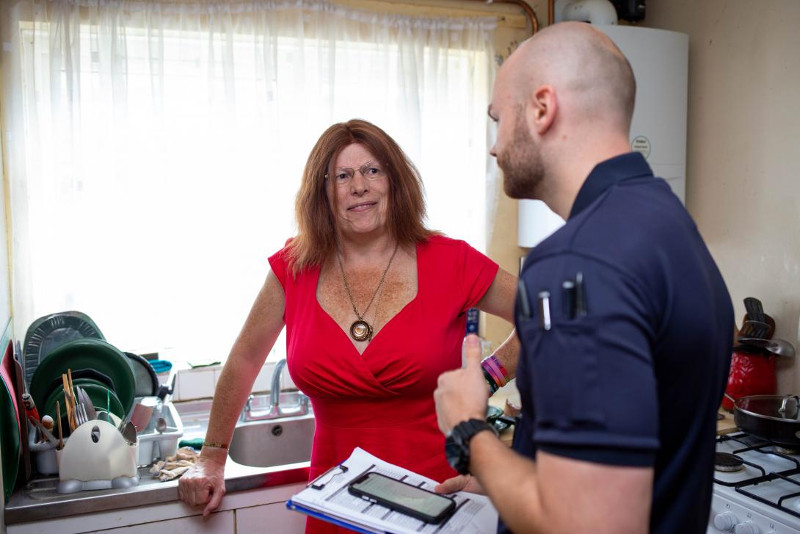 Behaviours

A firefighter should demonstrate the following behaviours, personal qualities and attributes:     

a commitment to integrity and diversity, understanding and adopting a fair and ethical approach and treating others with courtesy and respect. 
embrace and promote the values of the organisation. 
confidence and resilience within the role in highly challenging and changing situations, demonstrating reliability, adaptability, responsibility and accountability to the organisation. 
commitment to develop (yourself and others). 
situational awareness by maintaining an active awareness of the working environment to ensure a safe, secure and compliant working culture. 
commitment to excellence, by adopting a conscientious and proactive approach to work to achieve and maintain excellent standards with a motivation to succeed. 
work collaboratively with others, both internally and externally. 
have a positive attitude to carrying out of their own role, exercising self-discipline and working with others and our customers 

At your interview you will need to demonstrate how you display these behaviours in your life and work experience, along with how you would apply them to the role of a firefighter as you understand it. 

Kent Fire and Rescue Service operates a smoking outside only policy in line with legislation. We do not tolerate drinking alcohol or the use of recreational drugs on our premises. 
Initial induction, training programme and locations of work

if you are successful in your application to become a wholetime firefighter we will contact you to confirm when you will begin the induction training programme.
our training is modular based and takes approximately 20 weeks to complete. 
your training will be a combination of training carried out at one of our Training Centres and one of our wholetime fire stations.
once you have completed your training you will be notified of the fire station that you will be working from.  We will do our best to make sure the location doesn't cause significant inconvenience in terms of travel, however, it will be in a place where we have vacancies. 
Equity for every candidate

As a Public Sector organisation with added responsibilities under the Equality Act 2010, you must demonstrate an understanding of what is meant by 'Equality, Diversity and Inclusion' and how this fits in with your everyday work. 

As part of the application process please tell us if you have a disability and give details on any adjustments you wish to be considered as part of the selection process.

Kent Fire and Rescue Service strives to develop a workforce that reflects the diversity of our community, which in turn helps to improve our services. We encourage everyone who has the necessary skills and experience to apply.

To ensure equity in our recruitment processes, you will be asked to complete equality monitoring information. This information will be separated from your application, treated in the strictest confidence and will not be made available to people involved in the selection process. The purpose of collecting this data enables us to support you to perform to the best of your ability.

Our team of assessors do not have access to your personal details.
Preparing yourself for the fitness assessment

To understand your physical fitness levels we advise you to seek individual advice from a qualified fitness professional.

If you are in any doubt about your health or physical ability to exercise, consult your health centre before you commence physical activity.
Everyone together
Kent Fire and Rescue Service recognises and understands that everyone is unique and everyone has value. We care about our customers and each other and work to ensure everyone feels they belong and can thrive. We are an inclusive organisation where kindness and a curiosity to talk and learn about each other is encouraged and lies at the heart of who we are and what we do. 
We care about equality, diversity and inclusion - everyone matters and together every one of us helps to save lives. 
It is important to us that our candidates and future firefighters demonstrate an understanding of difference and a curiosity to learn about others and grow from the experience.
Take the time to visit and read our area about equality, diversity and inclusion, you'll find videos and useful information to help you understand the culture of our organisation. 
We are passionate about building a workplace that reflects the people of Kent and Medway.
We are one team - everyone together.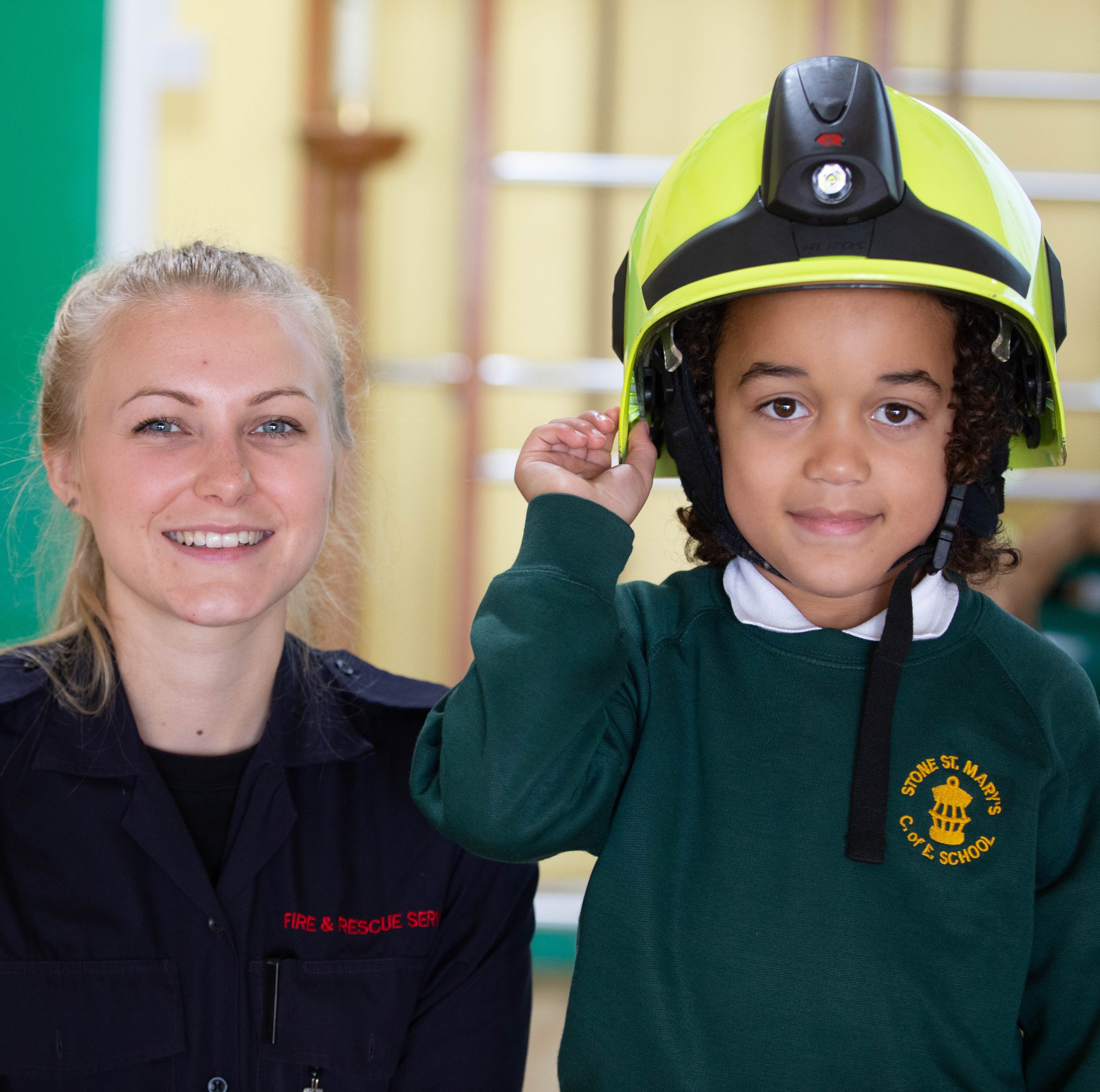 Feedback and can I apply again?
As you progress through the process, you will receive emails at different stages to keep you updated on how you're getting on. 
Interest in firefighter jobs is always high. Sadly, it's not possible for us to feedback to you during stages one and two if it's not your time during this particular recruitment campaign.  However, we can do this for you after stage three - please email us: wholetime@kent.fire-uk.org
If you need to update your contact details, please let us know by emailing wholetime@kent.fire-uk.org. 
Please regularly check your inbox and junk email folder to see if you've heard from us. We recommend not to change your email address during the recruitment process to ensure we can keep in touch with you effectively. If you do change your email for any reason, please let us know immediately. 
If you are unable to find the answers to your questions on our website, please contact our HR team:
01622 692121 (9am – 5pm Mon-Fri) 
wholetime@kent.fire-uk.org 
All feedback will be sent to you after the recruitment process has been completed. Please be patient during this time. Thank you.
Frequently asked questions

Q: If I am unsuccessful at any stage of the process, can I re-sit any tests?

A: You have to be successful at each stage of the recruitment process to progress to the next stage. Unfortunately, we do not have the facility to allow applicants to re-sit any part of the process. However, if you are unsuccessful this will not prevent you from applying again at a later date in the future.
Privacy statement and your data
In relation to applications for employment, please be aware that in order to process your application we will need to collect and store some of your personal data. For further information about this, including the lawful basis, please refer to our privacy policy and you'll find the information in the section: What information do we collect? Then refer to the privacy notice '011 – applications for employment'. 
In addition to this, under the Equality Act 2010 we have a duty to collect, publish and act on equality information. Collecting equality information about people who are applying to work or volunteer for us helps us to ensure we treat everyone fairly and equally and also allows us to consider where we can make reasonable adjustments to meet everyone's needs. 
The equality information collected is not used as part of any shortlisting or selection process, as this would be unlawful. Data provided by applicants will be used to produce anonymous reports for monitoring purposes only.
Information about how long the data of job applicants will be kept for is set out in our Publication and Retention Scheme (see section 7.4 recruitment).