Fire industry expert at KFRS receives MBE in Queen's Birthday Honours
02 June 2022
Paul Grimwood, a principal fire engineer at Kent Fire and Rescue Service and a well-respected industry expert, has dedicated his career to keeping people safe and today (2 June), his efforts have been recognised and rewarded with an MBE in the Queen's 2022 Birthday Honours List.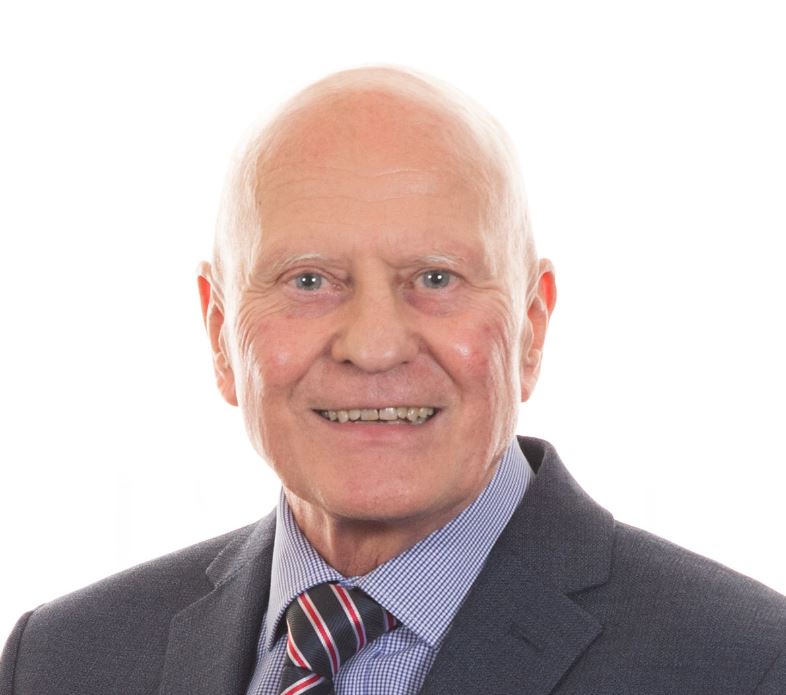 Kent Fire and Rescue Service (KFRS) is proud to announce the Queen has recognised Paul Grimwood, a KFRS senior principal fire engineer, in the 2022 Birthday Honours List. 
Paul, who has a career spanning over 50 years in firefighting and fire engineering, has been awarded an MBE (Member of the British Empire).
He is highly regarded within the fire industry as an expert and pioneer for new operational tactics, as well as for his meticulous work when it comes to ensuring residential high-rise buildings are designed and constructed with fire safety in mind. 
The motivation of his work and research has always had one aim – to keep people safe. 
Speaking of his royal recognition, Paul said: "I am deeply honoured and truly grateful that I should be thought of and rewarded in this way. 
"My whole life's work has been about protecting people, whether that's helping members of the public to be safe at home or at work, or introducing new ways to make firefighters safer and more effective in their life-saving work. Firefighters put their lives on the line daily and it is them who should all be honoured.  
"I accept this award on behalf of all the incredible people within Kent Fire and Rescue Service, who do such great work every day to make the county a safer place."
Among his various achievements, Paul has developed a range of revolutionary firefighting tactics and defences that have been adopted by fire services across the globe. 
Many of his concepts have been trialled and tested in Kent, including a tactical stairwell protection policy that ensures a safe exit route in the event of a fire at a residential tower block, and a decision making policy for officers-in-charge that prioritises early evacuation, should it ever be needed.
His work has been credited with increasing the standard of safety within residential buildings, improving how fire services' respond to incidents and ultimately, saving lives.
Paul's commitment to helping people goes far beyond the fire ground, and in the early 1990s he volunteered to provide aid for civilian victims in Iraq and Bosnia. 
His selflessness is also reflected in his decision to donate all royalties from his books 'Fog Attack' and 'Euro Firefighter' – part of the firefighter syllabus in many countries - to RAFT (Restoration of Appearance and Function Trust) and the Katie Piper Foundation. 
His donations of over £10,000 have enabled two patients to trial a new rehabilitation centre for adult survivors of burns.   
Despite all of his achievements, Paul says his heart will always remain on the back of a fire engine, where he started his career as an 18-year-old firefighter. 
Ann Millington, Chief Executive of KFRS, said, "Paul's service to the fire sector and the public is exemplary. 
"He's an inspiring professional, a leading light - an individual who is a role model for other fire safety professionals and sets the bar high for others to aspire to. 
"I know I speak on behalf of everyone at KFRS when I say this award is well-deserved. Congratulations to Paul."