Flying the flag
01 February 2019
Public, Community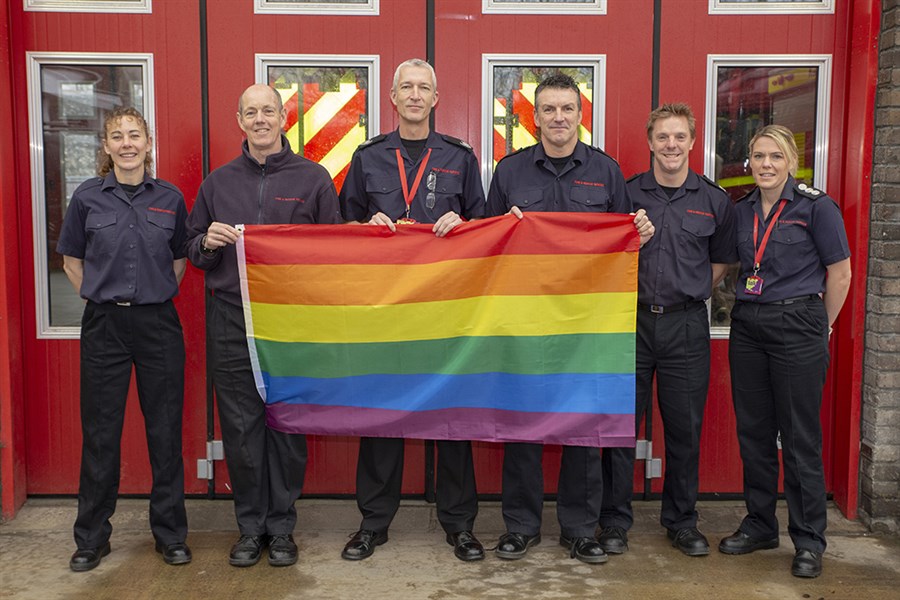 To launch LGBT+ History month 2019, Kent Fire and Rescue Service (KFRS) will be joining Kent Police and Canterbury Christ Church University on Friday, 1st February to raise the rainbow flag outside the fire station, police station and Augustine House in Canterbury.
Flags will also be proudly flying at a number of fire stations across the county to show KFRS' support for our LGBT+ communities.
Sean Bone-Knell, Director of Operations at KFRS said: "Fire and smoke don't discriminate and nor do we. We will be flying the flag to show our proud commitment to our LGBT+ staff and also to make a very visible stand for inclusivity for the communities we are here to help and keep safe."
The rainbow is the symbol of the lesbian, gay, bisexual and transgender community. LGBT+ History Month is about promoting diversity and equality by increasing the visibility of LGBT+ people, standing together and proudly showing their support.
Sean ended: "Everyone should be able to be themselves inside and outside of the workplace and KFRS recognises the importance of having a workforce that is a cross section of people and a true reflection of the towns and villages where we live.
"So today we're not only celebrating the LGBT+ community but also the great contribution that diversity makes in our society. We're also openly reminding people in conjunction with our partners that we will continue to provide the very best service we can to everyone in our county."
Marissa Dainton, CCCq Chair said: "Canterbury Christ Church University are delighted to be joining colleagues from the city's fire and police services in raising the rainbow flag for LGBT History month 2019."